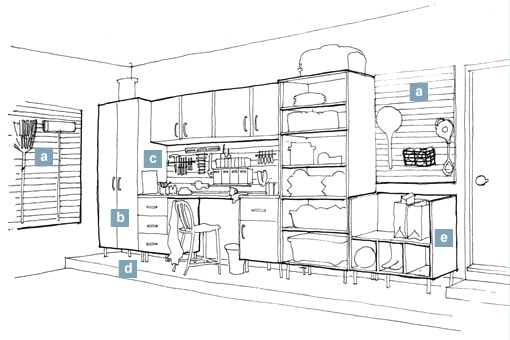 ENVISION an entry to your home…a workshop for your tools…a shelter for your gear…with plenty of space for parking the car.
Slotted walls keep often-used tools, toys and supplies off the floor and provide easy access.
Drawers and doors of various sizes enclose and disguise an assortment of stuff.
Garden grower? Wood worker? Grease monkey? Outfit your garage with a station that suits your passion.
Elevated storage protects against moisture damage from spills, rain or snow melt.
Ease the indoor-outdoor transition with spots for shoes and boots and a place to set groceries. Lower cubbies allow kids to reach their toys and gear.