Distinctive Design & Storage Solutions, your storage and organization solutions expert serving Toledo, OH, and surrounding communities. We are a fully-trained, authorized ORG Home dealer; specializing in professionally-designed, custom-built storage solutions that meet your every need. Our extensive line of organization solutions provides unique opportunities to transform, garages, laundry rooms, closets, entertainment centers, pantries, basements, home offices, extra bedrooms, or even a commercial space.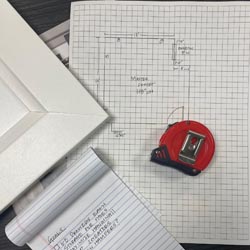 Our designers perform a free home visit to measure your space, and better understand how to solve your storage needs.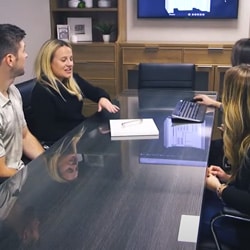 Our showroom lets you touch and feel our cabinets, while 3D software helps you see exactly how your home storage will look and function.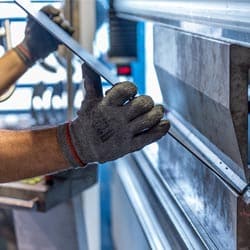 Your Designs are Manufactured
Your storage systems are custom made in the USA, tailored perfectly to fit you and your lifestyle.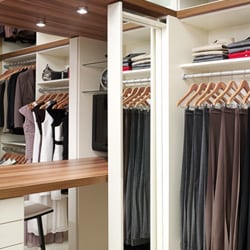 Our Installers Transform Your Space
 Our installers bring to life your storage systems and will leave you dreaming about what to do next.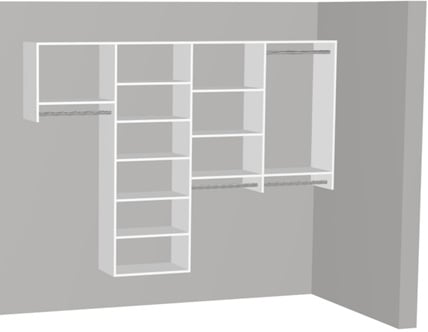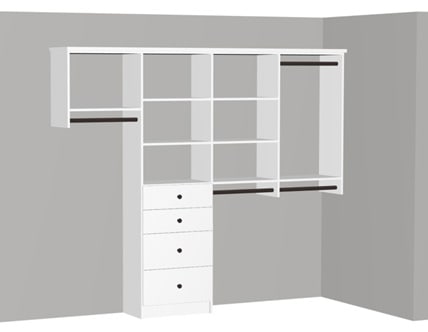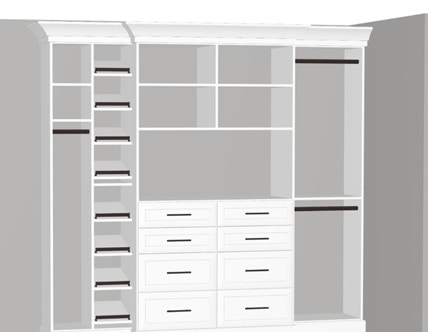 Designs to fit every
home and budget
We don't have a One-Size-Fits-All approach to closets. Every person lives differently, and our designers make it a priority to maximize your home's storage potential. Regardless of style, budget, or goals we love making your home reflect the best version of you!
SOLUTIONS FOR THE WHOLE HOME
Good design encourages organization, but great design uncovers the hidden gem that is your home.
We take the time to listen to your needs because the best designs are more than beautiful – they are functional

Provide accessories and solutions that maximize efficiency

Minimize awkward spaces, making every inch of your closet, nook, and corner, feel intentional
"We worked with Taylor on our master closet and could not be happier with how it turned out! We have more so much storage space now and everything is organized! Taylor did an amazing job! She listened to what we were looking for a designed a perfect storage solution for us. She was so easy to work with and made sure everything was exactly right! Thanks Taylor!!"
We are proud to offer our Distinctive Design & Storage Solutions capabilities to Northwest Ohio and Southeast Michigan communities; including, but not limited to, Toledo, Sylvania, Ottawa Hills, Rossford, Oregon, Holland, Berkey, Monclova, Whitehouse, Waterville, Grand Rapids, Wauseon, Swanton, Perrysburg, Maumee, Bowling Green, Findlay, Walbridge, Northwood, Genoa, Lambertville, Temperance, Monroe, Bedford, Adrian, Dundee, Tecumseh.